Kerstin Wilhelm graduates with highest honor
On September 14th, Kerstin Wilhelm successfully defended her Ph.D. thesis at the Goethe University in Frankfurt. In her studies, she investigated the role of FOXO transcription factors in the regulation of endothelial metabolism and angiogenesis – work which was published in Nature earlier this year. Kerstin received her doctorate with the highest distinction (summa cum laude), and the whole lab congratulates to this fantastic achievement.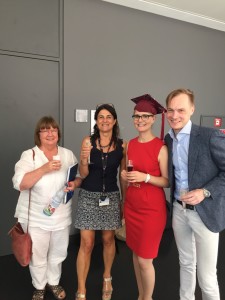 Prof. Dr. A. Starzinski-Powitz, Prof. Dr. A. Acker-Palmer, Dr. K. Wilhelm, and PD Dr. M. Potente after the successful disputation.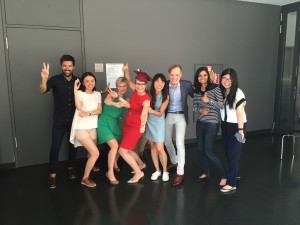 The Angiogenesis & Metabolism Lab congratulates!