Merry Christmas and Happy New Year!
Some photos from this year's Christmas Party at the Schirn in Frankfurt.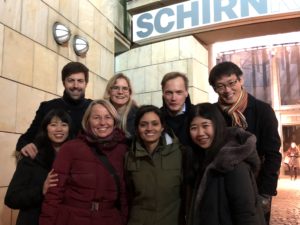 Just before the dinner at the Badias. From upper left to right: Jorge Andrade, Kerstin Wilhelm, Michael Potente, Toshiya Sugino, Yu-Ting Ong, Barbara Zimmermann, Anuradha Doddaballapur, Chenyue Shi.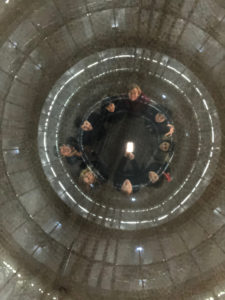 Inner circle.
Looking forward to 2018!